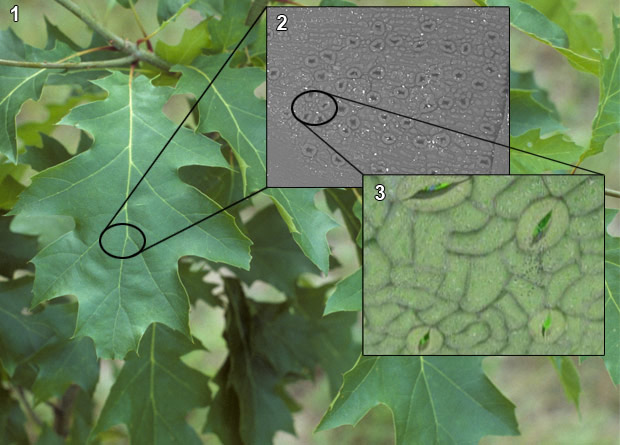 Quercus rubra
© 1. Jardin botanique de Montréal (Normand Fleury) / 2. Yann Vergriete /
3. Dr. Lawrence Jensen
Trees can have anywhere from 1,400 to over 100,000 stomata per cm2 of leaf (one square centimetre is about the size of a fingernail). Even in such huge numbers, the stomata are so tiny that they represent only 1% to 2% of the leaf's surface area – but, through them, the tree gets rid of 90% of its water!