Alain Cogliastro
Plantations and environment
My achievements and anecdotes
Change of scenery, guaranteed!
As part of my research, I had the chance to go on a scientific mission in Gabon. Unfortunately, these rainforests are more savage than ours, and this one dearly defended itself against the Quebec invaders. I broke a finger during a bad fall while attempting to pick up a plant at the bottom of a steep slope. That was a bad plan! Anyway, I at least learned that it's not easy at all to write on a keyboard when one of your fingers is in a cast...
All joking aside, it was a wonderful experience! If you want to see more about our mission in Africa and the raft of the summits, take a look at the little video made by Michel Labrecque: the raft of summits.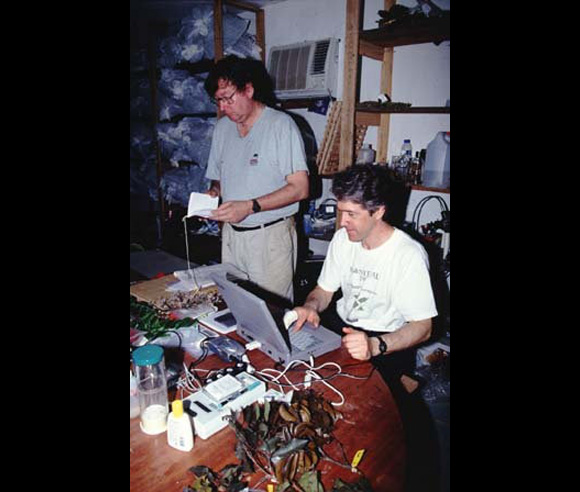 Alain is trying to type on a computer, with a finger in a cast. (© Alain Cogliastro)